Cap and Gown Details
Cap and gown will be shipped directly to each student. Cap and gown ordering opens on February 16, 2021 and closes on March 16, 2021 at 11:59 p.m. EST. Cap and gown that is ordered within this timeframe is free*, graduates are only responsible for the shipping fee. Graduates must first submit the application for graduation on CaneLink to receive the cap and gown ordering link. No in-person cap and gown distribution will take place in the Spring 2021 semester.
*Students will be responsible for paying the full price of cap and gown and shipping for all orders placed after the deadline. Orders placed after the deadline are not guaranteed to arrive by ceremony date as they are custom made and take between 6-8 weeks to ship.
How to Wear Your Cap and Gown
Once you've received your cap and gown, you may be wondering how to properly wear it. Cap and gown is specific to the degree you are receiving. Click the links below and Sebstian the Ibis will show you how to wewar your cap, gown, and hood.
For more information on cap and gown contact us:
General Cap and Gown Inquiries
Office of Commencement
(305) 284-1824
Executive M.B.A.
Business School Executive Education
(305) 284-1354
UOnline Master's Degrees
UOnline
(305) 521-2777
Miller School of Medicine M.D.
Miller School of Medicine
Medical Student Education
(305) 243-4748
School of Law J.D. and LL.M.
School of Law
Office of the Dean of Students
(305) 284-4551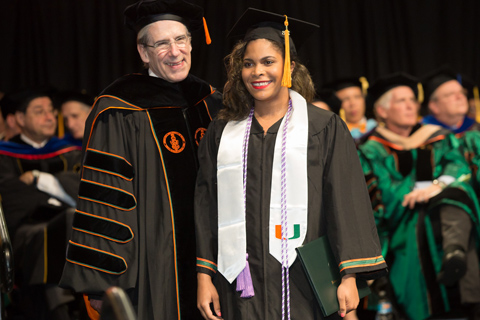 Purchase the Stole for $25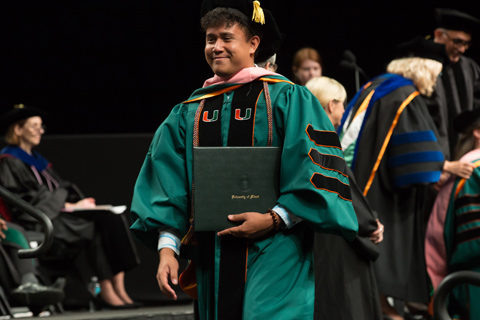 Doctorate students may purchase custom UM academic apparel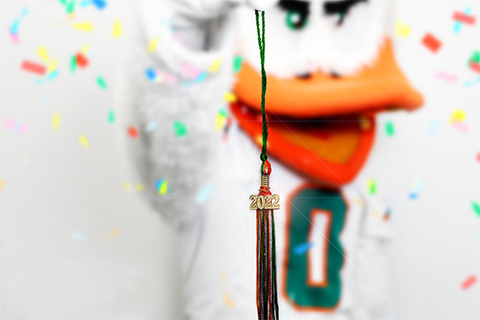 Make your donation to the Class Gift to receive the keepsake orange and green tassel