Cap and Gown Details
The cap and gown ordering deadline is Friday, March 24, 2023. Students are only responsible for the shipping fee. View the ordering guide for step-by-step instructions on how to order cap and gown. (Please note you'll need your UM ID, aka C#, to log in to the Herff Jones website. Click here to view your UM ID.)
How to Measure for Your Gown / How to Determine Your Cap Size
If you miss the deadline, a limited amount of cap and gown will be available on a first-come first-serve basis at the Watsco Center on the day of your designated commencement ceremony.
How to Wear Your Cap and Gown
Once you've received your cap and gown, you may be wondering how to properly wear it. Cap and gown is specific to the degree you are receiving. Click the links below and Sebstian the Ibis will show you how to wewar your cap, gown, and hood.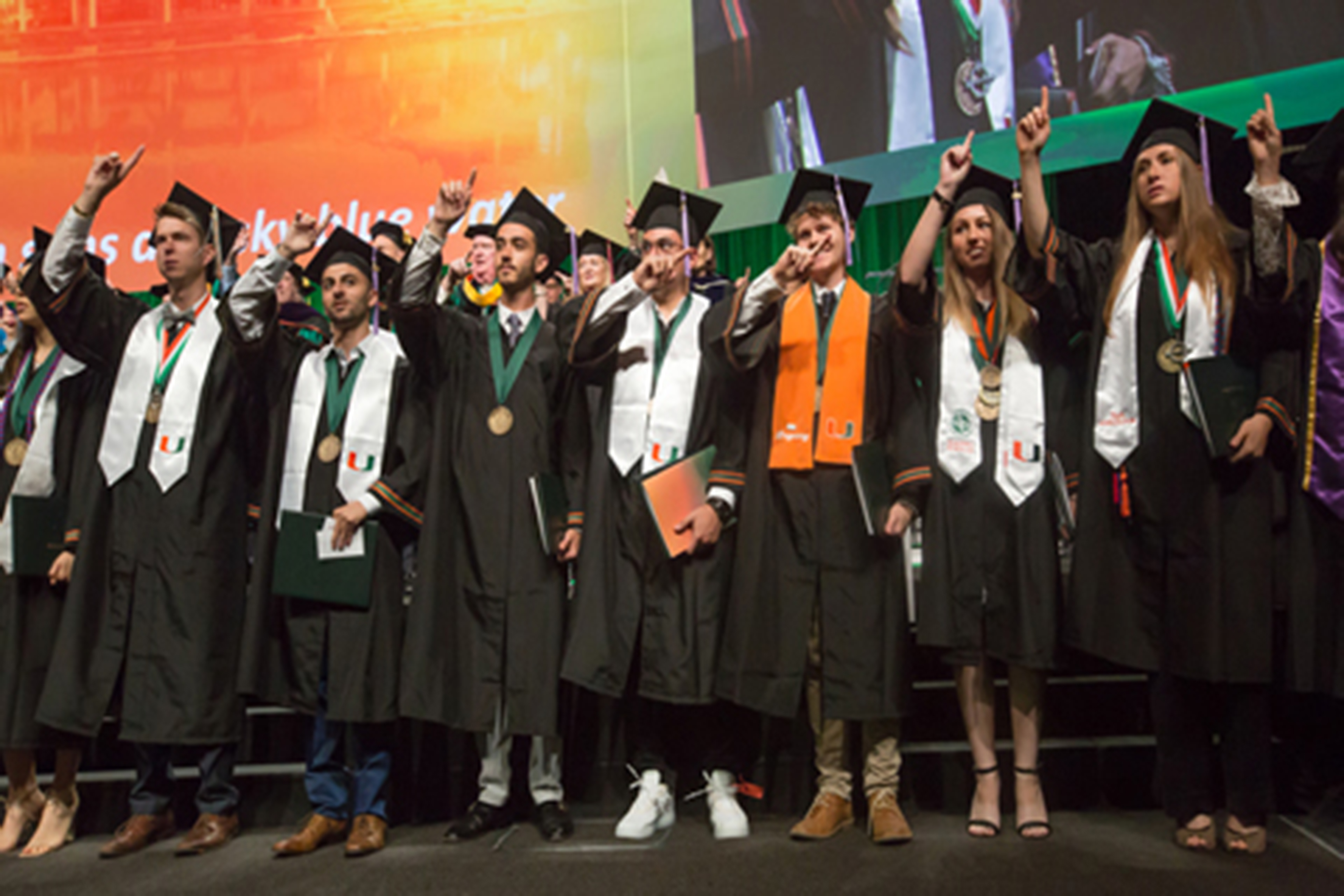 Purchase the Stole for $25. Start by visiting the Herff Jones website, click "Order Your Cap and Gown," log in with your UM ID, and select "Graduation Packages."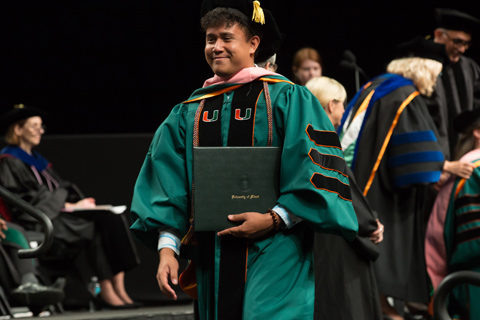 Doctorate students may purchase custom UM academic apparel. To order, please visit the Herff Jones website.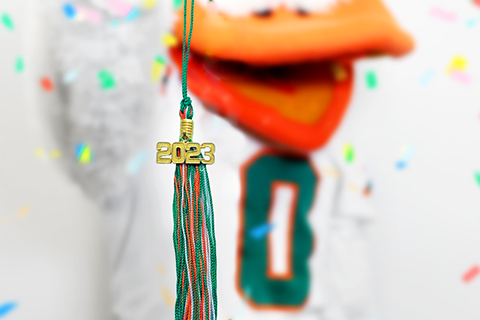 Donate to a scholarship fund and receive the University's keepsake orange, green, and white tassel.