Cap and Gown Details
After completing the application for graduation in CaneLink, candidates will receive a confirmation email with cap and gown ordering details. Cap and gown can only be ordered online, via the Herff Jones website. A C# is required to gain access to the site. Cap and gown is shipped directly to the address you provide at checkout and students are only responsible for the shipping fee. 
The cap and gown site will open on September 15 and close on November 5. If you miss this deadline, a very limited amount of cap and gown will be available on site on the day of your commencement ceremony.
Click here for a step by step guide on how to order cap and gown.
How to Wear Your Cap and Gown
Once you've received your cap and gown, you may be wondering how to properly wear it. Cap and gown is specific to the degree you are receiving. Click the links below and Sebstian the Ibis will show you how to wewar your cap, gown, and hood.
For more information on cap and gown contact us:
General Cap and Gown Inquiries
Office of Commencement
(305) 284-1824
Miller School of Medicine M.D.
Miller School of Medicine
Medical Student Education
(305) 243-4748
School of Law J.D. and LL.M.
School of Law
(305) 284-1689
graduation@law.miami.edu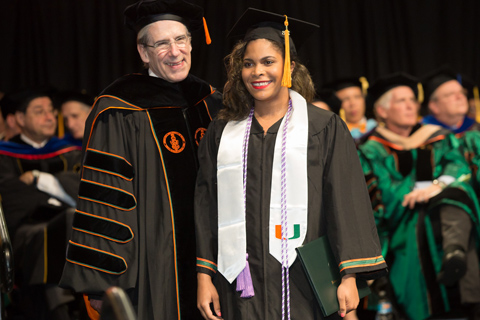 Purchase the Stole for $25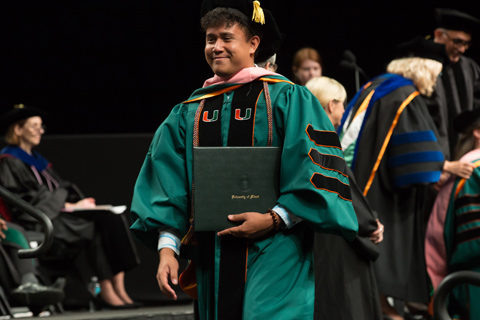 Doctorate students may purchase custom UM academic apparel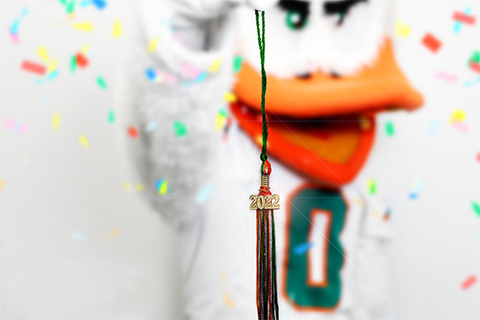 Make your donation to the General Scholarship Fund to receive the keepsake orange and green tassel