Graduates who missed the cap and gown ordering deadline will pick up cap and gown on the day of their ceremony. There will be a limited amount of cap and gown available for late students at the graduate check-in area. Students who need cap and gown should arrive no later than one hour prior to ceremony start time.
In-person regalia distribution will not take place for the Fall 2020 semester. Instead, all students who ordered by October 8 will have their cap and gown shipped directly to them. Regalia, including cap, gown, hood, and tassel is provided free of charge to all students. Students are only responsible for the shipping fee. 
The deadline to apply for graduation, RSVP for the ceremony, and order cap and gown was October, 8, 2020.
All students are responsible for bringing their cap, gown, hood, and tassel, with them to participate in the ceremony. Any lost or incorrect gowns, hoods, tassels, and caps can be replaced on ceremony day.
For more information on cap and gown contact us:
General Cap and Gown Inquiries
Office of Commencement
(305) 284-1824
Executive M.B.A.
Business School Executive Education
(305) 284-1354
UOnline Master's Degrees
UOnline
(305) 521-2777
Miller School of Medicine M.D.
Miller School of Medicine
Medical Student Education
(305) 243-4748
School of Law J.D. and LL.M.
School of Law
Office of the Dean of Students
(305) 284-4551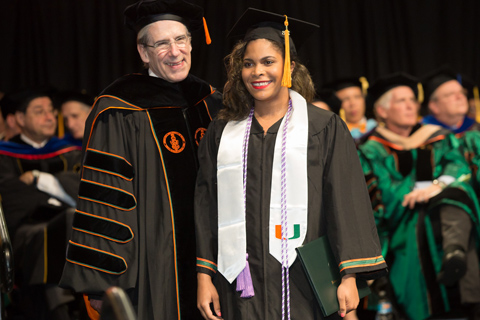 Purchase the Stole for $25 at Cap and Gown Distribution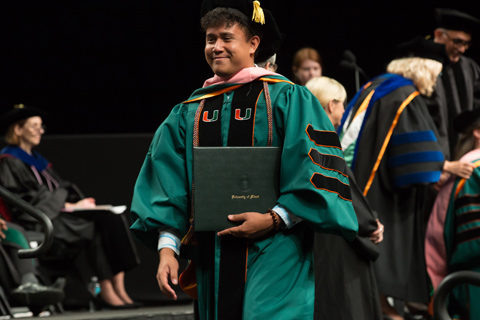 Doctorate students may purchase custom UM academic apparel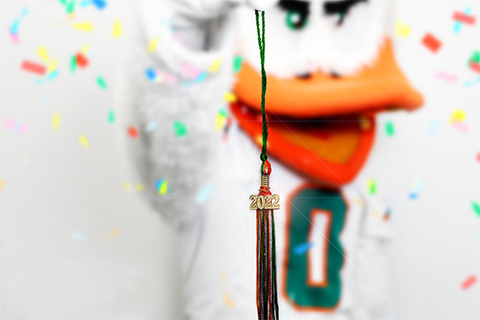 Make your donation to the Class Gift to receive the keepsake orange and green tassel